The Health at Every Age Conference
For our next Mac-Nutrition LIVE event on the 23rd of November 2019 we are bringing together a variety of leading experts to speak on 'Health at Every Age'. Our World-class speakers will present on key topics that will support the promotion of optimal health throughout the lifecycle; including nutritional requirements for children and how to overcome fussy eating, dieting and socially acceptable restriction in vulnerable populations (children and adolescents), nutritional considerations for the peri-menopausal woman, and maintaining optimal health in old age.
Speakers on the Day
Sarah Fuller | Specialist CAMH Eating Disorders Dietitian

Talk Title 1: Nutritional Requirements for Children & Adolescents | Fussy Eating vs ARFID
Talk Title 2: Dieting Language and Socially Acceptable Restriction in Children and Adolescents
Sarah Fuller is a specialist CAMH Eating Disorders Dietitian. She completed her undergraduate degree in Biomedical Science at Southampton University before studying a Postgraduate Diploma in Nutrition and Dietetics at the University of Wales. Sarah spent 5 years working as a Paediatric and Neonatal Dietitian and is currently an Advanced Specialist Eating Disorders Dietitian who has worked in specialist eating disorder units as well as community eating disorders teams. She has published national guidelines on working with vegan patients who have eating disorders as well as Naso Gastric Tube feeding under restraint. In 2018 Sarah also became a clinical advisor and associate trainer for BEAT, the UK's eating disorders charity.
Dr. Kirsty Elliot-Sale | Associate Professor and Researcher

Talk Title: Nutrition Considerations for the Peri-Menopausal Woman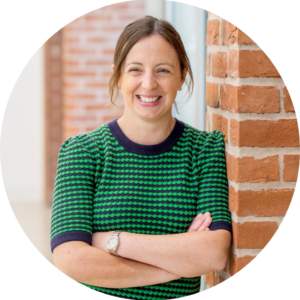 Dr Elliott-Sale completed her undergraduate degree and PhD [Exercise Physiology] at Liverpool John Moores University. Her PhD examined the effects of female reproductive hormones on muscle strength and since then her work has mainly focused on female athletes. She worked as a Lecturer at Brunel University and the University of Brighton before undertaking a four-year Post-Doctoral Research Fellowship at Kings College London. Dr Elliott-Sale joined Nottingham Trent University (NTU) in September 2009. In addition to her research on female athletes [the Female Athlete Triad and Relative Energy Deficiency in Sport], her work in recent years has involved designing exercise interventions for weight management in overweight and obese pregnant and postpartum women. She is an Associate Professor [Reader] of Female Physiology and the Head of the Musculoskeletal Physiology Research Group at NTU.

Dr. Oliver Witard | Senior Lecturer

Talk Title: Cutting-edge Nutrition for the Ageing Population
Oliver is a currently a Senior Lecturer in Sport Nutrition at The University of Stirling, Scotland. In August, he starts a new position at King's College London as Senior Lecturer in Exercise Metabolism and Nutrition. He is also board member of the Nutrition Society and a member of the Royal Society of Edinburgh Young Academy of Scotland. Oliver's research focus is protein nutrition for maximising muscle adaptation to exercise training. His publications focus on establishing the optimal dose, source and timing of dietary protein for muscle recovery and performance in athletes. Other nutrients of interest to Oliver in the context of muscle recovery include omega 3 fatty acids. Recently, Oliver has delivered several invited talks on protein/omega 3 nutrition at international industry events, including the International Whey Protein Conference in Chicago, Bioingredia Health and Nutrition Forum's on sports nutrition (2017) and healthy ageing (2018) in G'Staad, Bridge to Food in Amsterdam, and Food Matter's Live in London. Recent invited presentations at academic conferences include FC Barcelona's inaugural conference for Nutrition in Football, American College of Sports Medicine in Boston, the Royal Society of Medicine conference in London and the International Sport and Exercise Nutrition Conference in Newcastle, all with the theme of protein or omega 3 nutrition for muscle recovery.
WHERE TO SLEEP…

Travelodge Nottingham Wollaton Park Hotel  | Derby Rd, Wollaton Vale, Nottingham NG8 2NR
Just a 10-minute walk away from the EMCC
Rooms cost between £49-98 per night, book a room HERE
De Vere Jubilee Conference Centre  | Triumph Road, Nottingham NG8 1DH
Just a 9-minute drive away from the EMCC
The rooms are around £69 per night, book a room HERE
Park Inn by Radisson | Mansfield Road, Nottingham, NG5 2BT
Just under 4 miles away from the EMCC
Rooms are around £80-120, book a room HERE